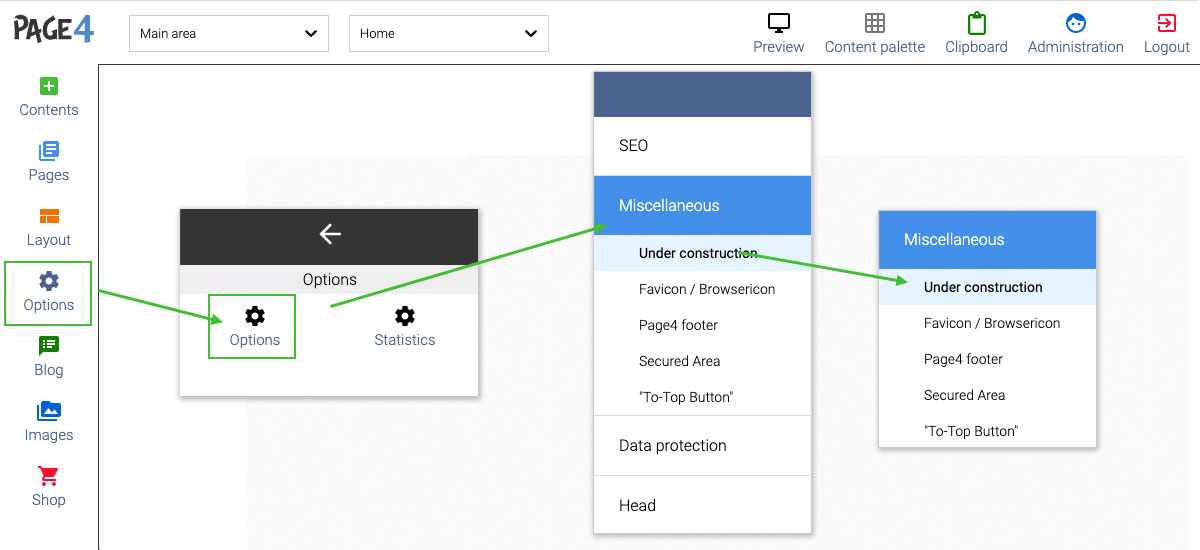 a) Click on Options on the left side of the main menu.
b) Then click on Options again.
c) Click on General.
d) The first menu item "Under construction" is automatically selected.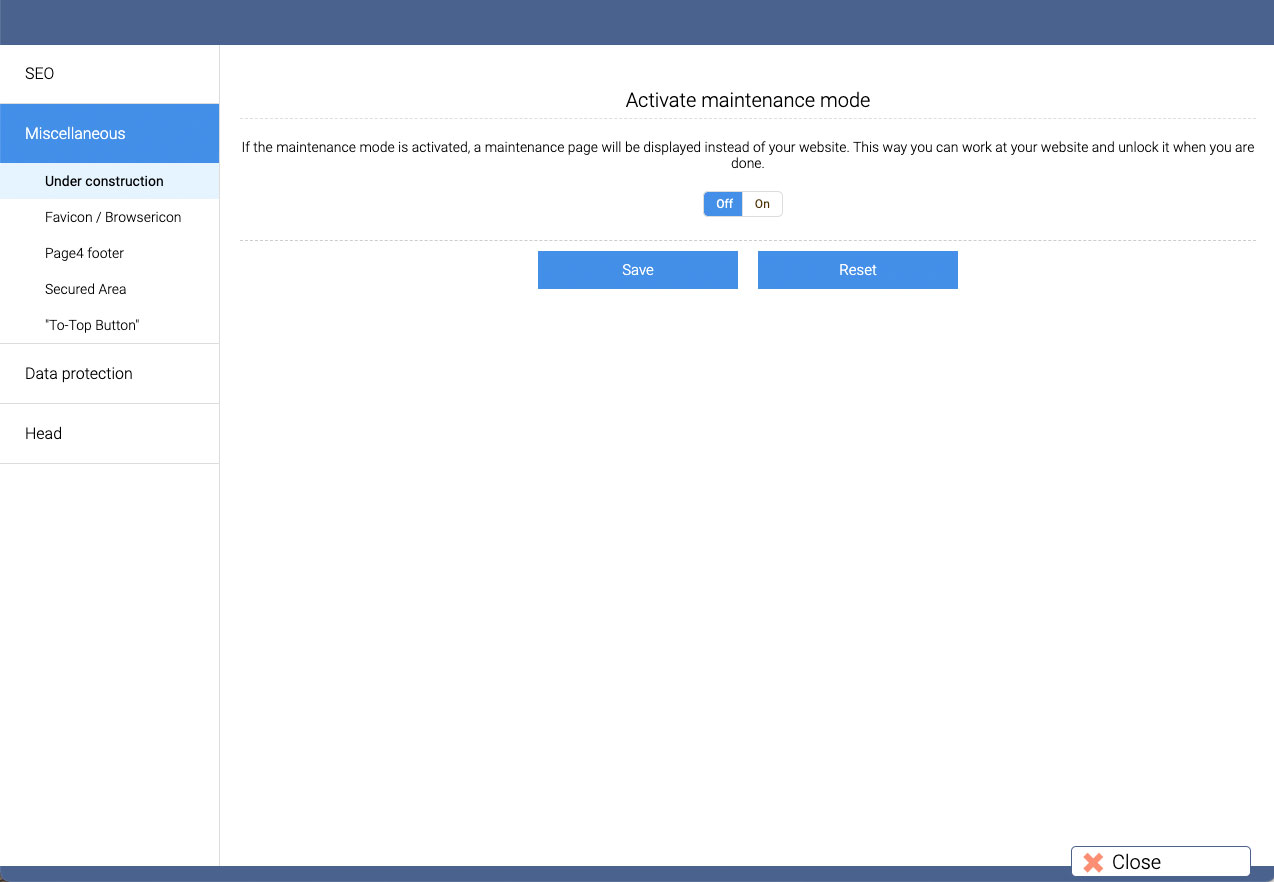 In the picture the maintenance page is switched off. Turn on and this page will be shown instead of your homepage. This is useful if you are making major changes and do not want visitors to be able to see your site during this time. Currently a maintenance page prepared by us is used. If you set the switch to "Off", the content of your website will be shown again.