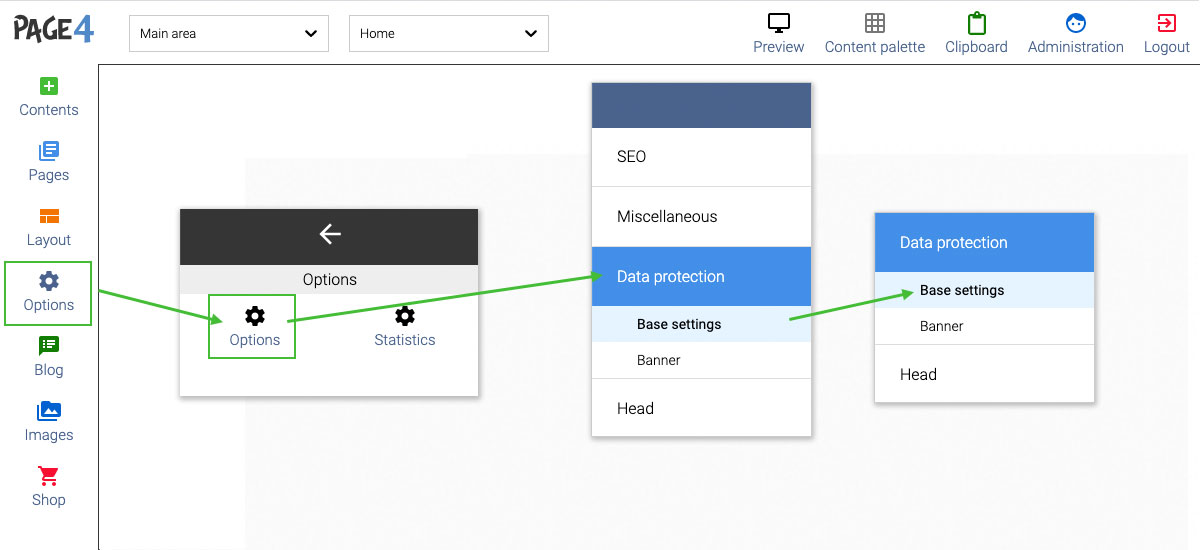 a) Click on Options on the left side of the main menu.
b) Then click on Options again.
c) Click on Data protection.
d) The first menu item "Basic Settings" will open automatically.

On the right side you can now set the following: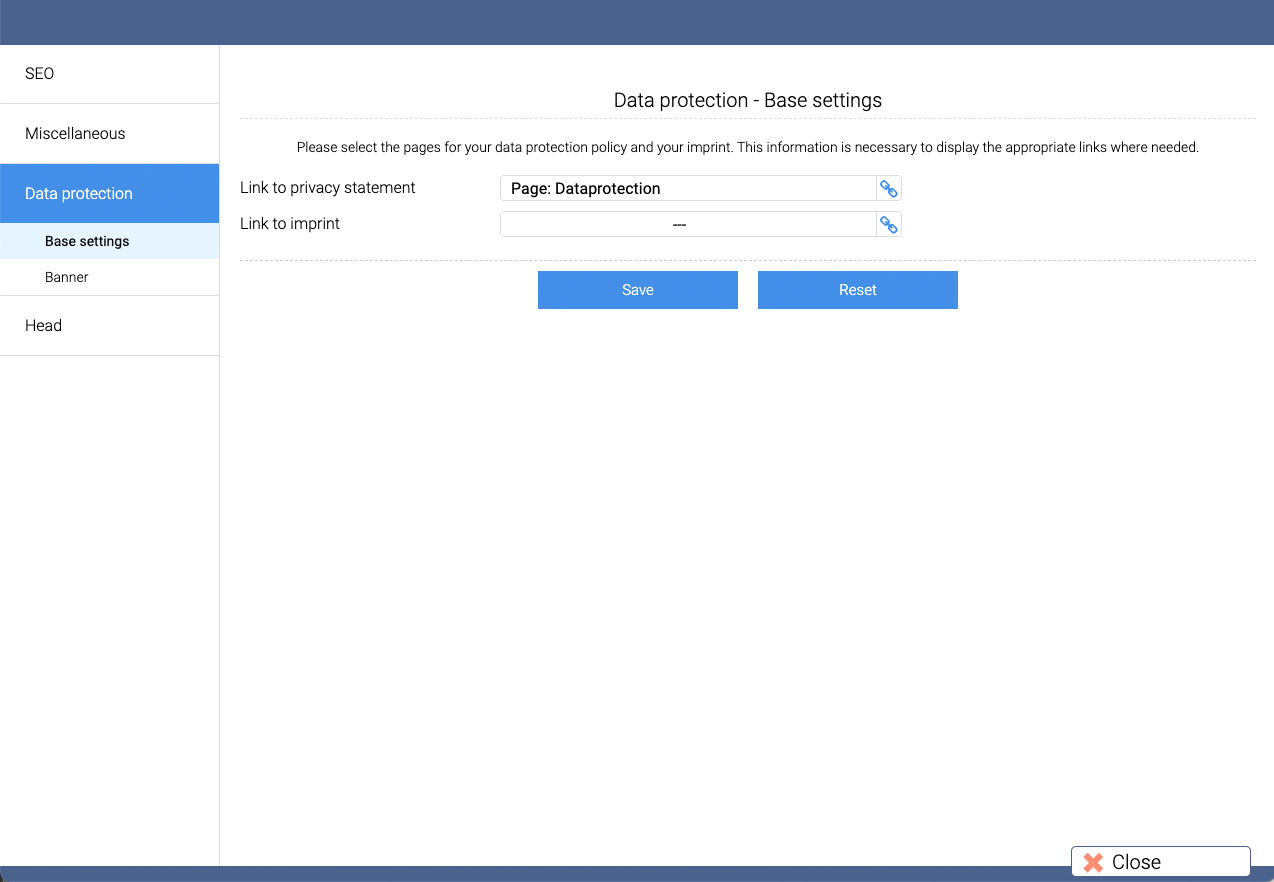 Click the anchor icon and select the privacy policy page. Once this page is linked, a link to your privacy policy will automatically appear below each form.
You can also link to the imprint of your page4 website.
If you use the service of "IT Recht Kanzlei München" for your legal texts, our system will use these links to automatically insert the corresponding legal texts for the Data protection and the imprint.
Note: A warning is expensive. Integrating a privacy policy is very easy with page4. Therefore, before you go online, you should always create a corresponding page for the privacy policy and link it.